The Notre Dame Trail
For 13 days in August 2017, 32 alumni, faculty and staff of the University of Notre Dame and Saint Mary's College walked 317 miles through Indiana cornfields and one-stoplight towns in celebration of the school's 175th anniversary. The idea was to retrace, as faithfully as possible, the trail taken by Notre Dame's founder, Fr Edward Sorin. The result was something much more magical than anyone could have imagined.
My role was to be the voice of that experience – from covering miles of training walks and conversations with the other pilgrims in the months beforehand to blogging daily reflections and reports from the Trail itself. These are a few of the highlights. The entire travel(b)logue can be found at trail.nd.edu.
All images property of the University of Notre Dame. Photographers: Matt Cashore, Barbara Johnston.
Beginning is the hardest part. That goes for just about everything. If there's something I've learned, having crested what is (mathematically, at least) "middle age", it is that I'm actually not as good at beginning as I would like to tell myself I am...
Bill Borders (ND '76) strikes me as one of those people who, for some reason, are usually referred to using both names. You know: as in, "Bill Borders stopped by today." Never, "Bill stopped by," or "Borders was here." Two names. Both barrels. He seems like he has that kind of impact...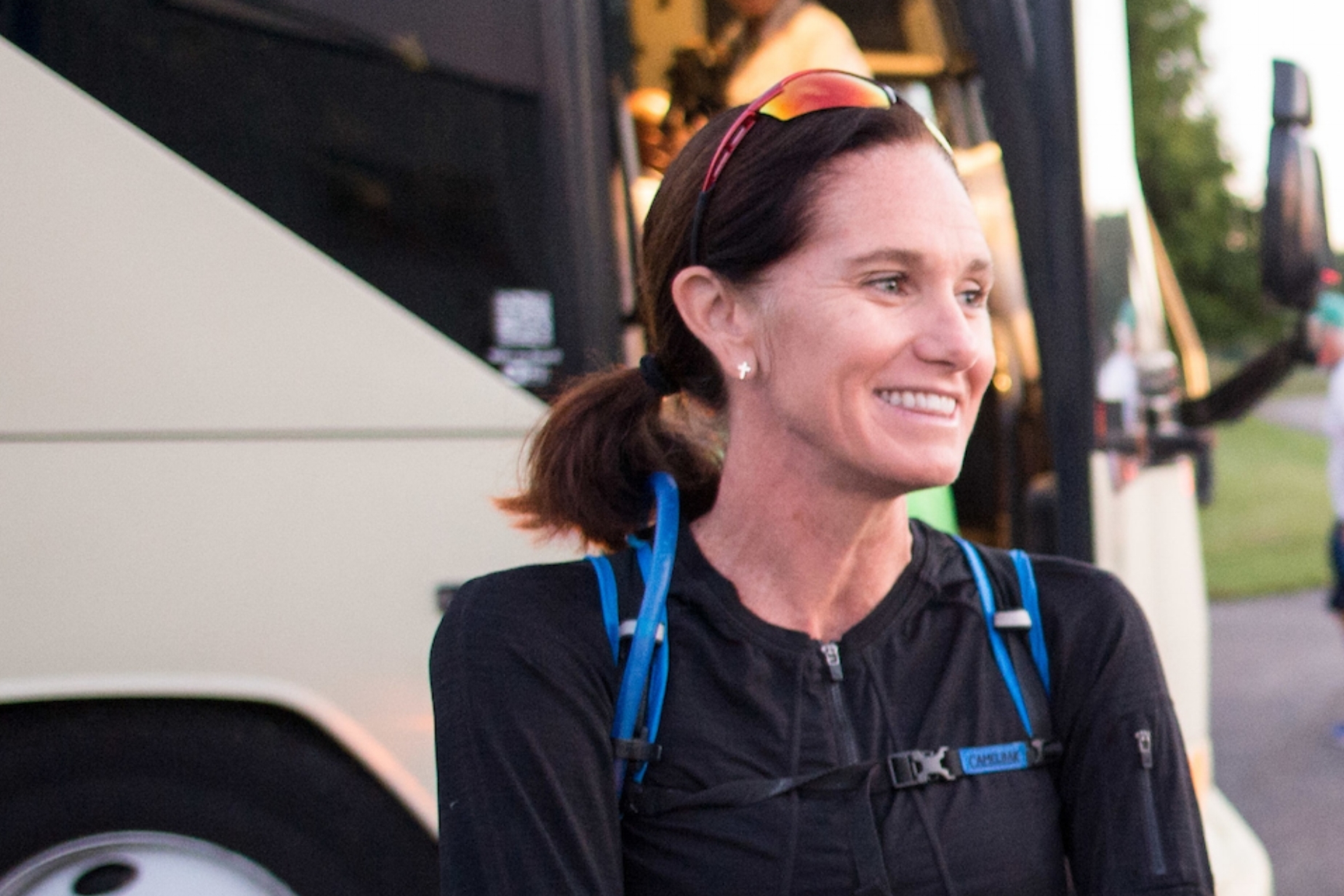 In case you don't know Haley Scott DeMaria ('95) by name, she's the Rudy of my era. Haley is a pretty amazing woman and her reasons for walking the Trail are pretty amazing reasons and her story is in turns heartbreaking and uplifting and there are important people to honor and mention. So, yes, I'll do the poignant bit in a second because, well, it's poignant. We'll absolutely get to all that.
But first...
The Trail is complete. Few things underscore this for me more than the screen on the back of the chair in front of me. For the last two weeks I've been moving with a groundspeed of about 3.8 miles per hour. Current groundspeed in mph is 467. For two weeks, I have barely been able to see over the miles of Indiana corn. Right now I'm 36,000 feet in the air...